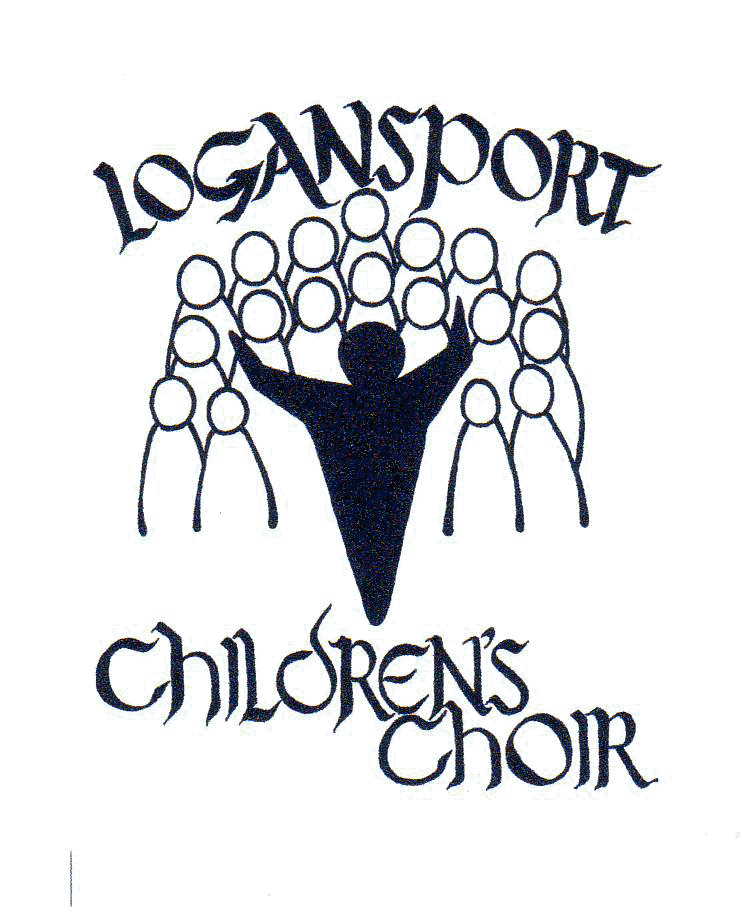 As most of you know, we Cahalans are retiring at the end of this school year, which means LCC is wrapping up its 35th (and possibly final) season. From our first performances in Logansport to concerts in the great cathedrals of the world, it's been quite a journey, both literally and figuratively. Over the last thirty-five years the choir has had 1,000 members (yes, exactly 1,000 members), traveled to 11 countries and 26 states, sung in 24 different languages, and given nearly 400 performances.

And it was all made possible by the talent and dedication of you, the people and voices of LCC.

To celebrate thirty-five years of making music together, we are inviting all former LCC members to join us for our sixth gathering of alumni at our 35th Anniversary LCC Spring Concert on Saturday, May 20th at 7:00 PM at McHale Performing Arts Center.
Our schedule for the weekend is as follows:
​
Saturday, May 20
1:00-3:00 PM - LCC alumni rehearse with current LCC members in McHale PAC
3:00-6:00 PM - Enjoy visiting Logansport on your own!
6:00 PM - Final rehearsal in McHale PAC with current LCC members
7:00 PM - LCC 35th Anniversary Spring Concert
Sunday, May 21
11:30 AM-2:30 PM - LCC 35th Anniversary Celebration and Cahalan Retirement Reception at the McHale Complex at Riverside Park
To elaborate on the schedule above, we plan to have alumni practice with our current LCC members in McHale on our concert day from 1-3 PM. You'll be singing the following songs with the current choir: "Footprints on the Sands of Time", "River in Judea", "I'm Goin' Up a Yonder" and "Here's to Song" and "Siyahamba". Don't worry if you don't know (or remember!) each of these songs. You can find PDFs of the music and voice part recordings listed on this alumni page so you can prepare to take the McHale stage one more time! We've also designed an LCC 35th anniversary T shirt listing all the places where the choir has visited/performed over the past 35 years. The order form is also available on this alumni page in case you're interested in having one more LCC T-shirt!
Following that rehearsal, we're encouraging our alumni - especially those who no longer live in Logansport - to explore some of the new things our hometown has to offer! There are many great restaurants that have opened in the last few years where you can get a bite to eat in between the rehearsal and concert. Rent an electric scooter in downtown Logansport and try Bonus Pints for vinyl records, classic arcade games, and food by LCC alumni Katya (Price) Swisher, Black Dog Coffee for hot & cold beverages, food, and gifts by local artisans, La Fiesta for authentic Mexican fare, the Science Project for wood-fired pizzas and craft beers, Boardwalk Cafe for salads & sandwiches, U-Know Pizza for great pizza, hand-scooped ice cream, an escape room, and simulated golf and many more. The east end of town has also welcomed new restaurants recently with a new Culver's, Wendy's, and Scooter's Coffee to go along with our longtime fast food establishments - including Mr. Happy Burger, B&K (west side only), and Sycamore & CharBetts. And if you're looking for accommodations for the weekend, there is a new Home2 Suites at The Junction (which has replaced the Logansport Mall).

If you can't make the afternoon rehearsal, we would still love for you to sing with us at the concert that evening. We'll practice on stage at McHale at 6:00 PM right before our 7PM concert.
We also want to have a chance to celebrate 43 1/2 years of teaching and 35 years of LCC with our current members and alumni without trying to cram more activities into the Saturday rehearsal and concert day. We plan to celebrate the choir (and our retirement) with a reception/open house for all current and former members of LCC and their families at the McHale Complex at Riverside Park on Sunday, May 21 from 11:30-2:30. We'll have food, beverages, LCC memorabilia, carousel rides, and a chance to relax and visit with everyone and "think upon this evening rare".
Please fill out the LCC Alumni Information form on this page to let us know if you will be attending the weekend festivities and share updates on what everyone has been doing for the past few years. We'll be including all that information in our spring concert program, so even if you are unable to join us, please fill out the alumni form And feel free to pass the word on to any friends and family members who have been members of LCC so we can reach as many of our alumni as possible.

Finally, we can't begin to tell all of you how grateful we are that you joined us on this journey of making music and memories together - whether that was for one year or ten years or more. Words really can't express what each of you mean to us - so we're going to let the music speak for us one last time. We hope you can join us!
Here's to song!
Tim & Susan
LCC 35TH ANNIVERSARY T SHIRT
Want to own a little piece of LCC history? Purchase our LCC 35th anniversary T shirt featuring the LCC logo on the front and all 92 places the choir has performed in the past 35 years on the back! Shirts are available in either short or long sleeves in sizes youth medium to 3XL. Secure purchases are made through PayPal, using Visa, Mastercard, American Express, Discover, or your own PayPal account.
​
IMPORTANT!! The PayPal payment site will ask for your billing and shipping address. Please note that if you are attending the concert on May 20, you will pick up your shirt at the afternoon rehearsal (or before the concert if you can't make it to the rehearsal). We will ONLY ship T shirts to alumni who CANNOT attend either the concert or Sunday reception. (That will help us cut down on shipping costs.)
​
Please place all orders no later than FRIDAY, APRIL 28TH. Orders will be distributed at the rehearsal on May 20 (or shipped during the week of May 15th to those who can't attend the concert or reception.)
​
​
LCC REPERTOIRE LINKS FOR ALUMNI
​
Click on the maroon buttons for PDFs
Click on the play buttons for audio recordings of voice parts for each song
​
Footprints on the Sands of Time - Soprano
Footprints on the Sands of Time - Alto
Footprints on the Sands of Time - Tenor
Footprints on the Sands of Time - Bass
Here's to Song - Soprano-Tenor
Here's to Song - Alto-Bass
I'm Goin' Up A Yonder - Soprano-Tenor
I'm Goin' Up A Yonder - Alto-Bass
Homeland-Arr.Stroope-PPR-Sop 1
Homeland-Arr.Stroope-PPR-Sop 2
Homeland-Arr.Stroope-PPR-Alto1
Homeland-Arr.Stroope-PPR-Alto2
Homeland-Arr.Stroope-PPR-Tenor
Homeland-Arr.Stroope-PPR-Baritone
Homeland-Arr.Stroope-PPR-Bass
Homeland-Arr.Stroope-PPR-FullMix