WELCOME TO LOGANSPORT CHILDREN'S CHOIR ONLINE
The Logansport Children's Choir was founded in 1988 to provide a high quality choral experience for the children of Logansport, Indiana and the surrounding area. The choir is open to treble- voiced students in grades 3 through 12.
It is our hope that our students will develop a life-long love for singing and for fine music, that they will have a solid foundation for future participation in choral and instrumental groups and that they will understand the value of excellence.
We believe that this striving for excellence together with other children helps give each child a feeling of accomplishment, self-worth, and self-confidence.
Celebrating our 32nd Season of Musical Excellence
"[In LCC], I have received the magnificent gift of music...and that is what this wonderful organization is about."
- Maureen, LCC Class of 2004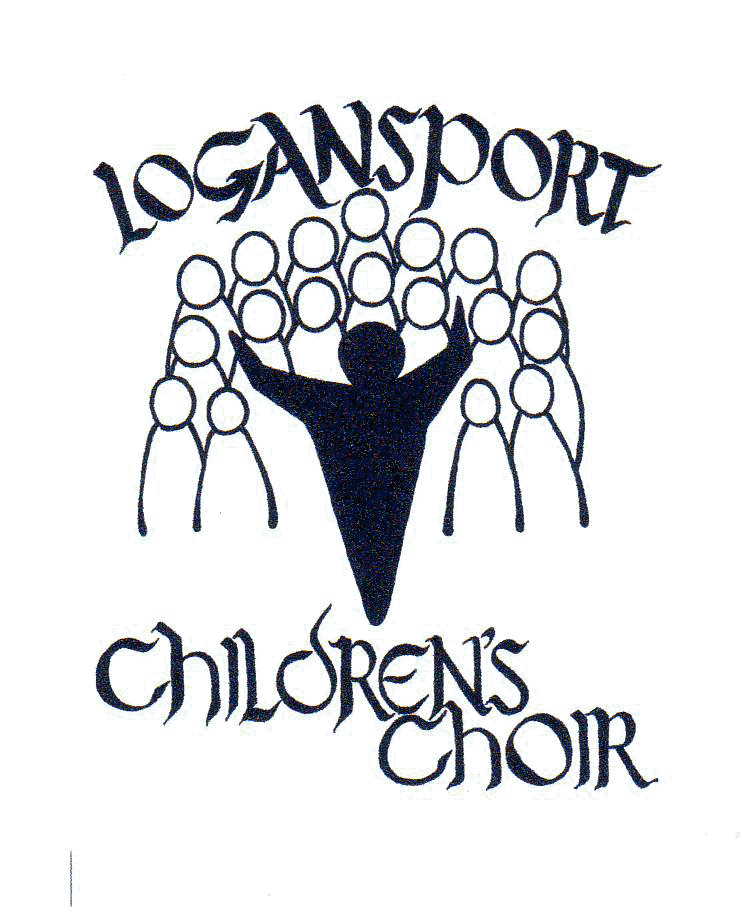 Being a member of LCC was an incredible experience. I learned an appreciation for music that I will carry with me for the rest of my life.
- Maria, LCC Class of 2003
COVID-19 can't keep us from singing! While computer capacity kept us from having all of our members participate, these 12 singers represent us all. Stay safe and keep singing!
LCC "SPRING CONCERT"
​
In consultation with our Board of Directors and in keeping with state and local social distancing guidelines, we will be having a shortened "Spring" Concert OUTSIDE at the lower pavilion at Spencer Park for CHOIR FAMILIES ONLY AT 7 PM on July 30.
​
3rd-8th graders will practice at the lower pavilion from 2:00-2:45, ALL members will practice from 2:45-3:45, and 6th-12th graders will practice from 3:45-4:30.
​
The concert will be free. (Bring your lawn chairs. Masks recommended.)
PO Box 1026
Logansport, IN 46947
​Tel: 574-722-6457
​Fax: 574-722-6496
Click the icon below for our Facebook page!
Click the icon below to follow LCC on Twitter!
NEW!
Make ONLINE DONATIONS to LCC
through PayPal (using a credit/debit card or your PayPal account)!
Just click on the DONATE button below!
NEW!
Make ONLINE LCC TUITION PAYMENTS
through PayPal (using a credit/debit card or your PayPal account)!
Just visit our Forms, Letters, & Payment page and select the appropriate tuition payment
Get text updates about LCC through our REMIND app. Text @lcc2019-20 to the number 81010 or use this link remind.com/join/lcc2019-20
TUES
AUG 25, WED AUG 26, THURS AUG 27
LCC AUDITIONS for prospective NEW members
3:30-5:30, LHS Choir Room
Enter through Door 12 in the back of the school
CONCERTS OF THE 2019-2020
SEASON
Want to know more about LCC? Watch our Recruitment Video on our News & Events page or click on the button above!
1st LCC Texas Tour monthly payment due
​
Monthly payments can be made online beginning in mid-August.
SUNDAY, DECEMBER 15
2:30 PM McHale PAC
Adults $5.00, Students (K-12) $3.00 (Tickets available at McHale box office after Dec 1)
Rehearsals of the 33rd season of LCC begin
THURSDAY, JULY 30 - 7 PM - Families only - Lower pavilion of Spencer Park
Click on the button above to see instructions on how to subscribe to our 2019-2020 LCC calendar of events!
Click on the button above to watch highlights of our 2019 LCC Southeastern Tour!